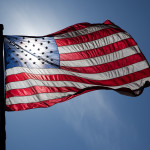 Planning to host a Fourth of July party? Rule #1 is to Stick to What You Know. A party filled with friends and family is not the time to experiment, because who needs the added stress of  unpredictability? People are more comfortable when their party host is relaxed. If you want the perfect, well-planned celebration, incorporate the following tips into your party!
Buy in Bulk: Pinpoint a few go-to recipes that you know will please your guests. With this, you can stock up on the basic ingredients at the start of party season and be ready for any type of gathering.
Prep Your Fridge: Before you come home with 80 bags of groceries, clean your refrigerator and freezer. Getting rid of refrigerator clutter will reduce your stress during party-planning time.
Show a Little You: Show your unique style through decorations, food choices, and table arrangements. Don't go all Martha Stewart on your guests, but a few unique touches will make your party memorable.
Early Prep: Don't waste valuable time on the day of the party searching for plates, serving spoons, or linens. Choose your supplies before the party and keep extras handy for restocking your table.
Friends and Food: Most friends are happy to bring a dish to your party. If you provide the meat and drinks, ask friends to supplement with appetizers, sides, and desserts. This will save you time in the kitchen and ensure you have a variety of yummy food for your guests.
Stock the Bar: Alcohol is expensive so stick to the basics. Decent wines, distinctive beers, and a few basic mixers should do the trick. Most guests will consume two drinks per hour. Remember to always have nonalcoholic beverage choices and don't forget the ice!
Clean as You Go: Don't make your guests feel as if you're cleaning up the house because the party is over. Instead, grab used napkins, unattended empty glasses, and used plates on your way into the kitchen. A little cleaning here and there will keep the party looking nice and will reduce your stress at the end of the night.