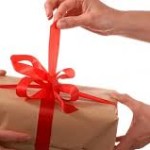 Gift buying can add major stress to your life during the holidays!  How much should you spend?  Can you find something unique or interesting?  What if the recipient doesn't like the gift? Spending hours in holiday crowds searching for the right gift can zap your holiday spirit.  You need fresh ideas to finish your holiday shopping.
Go to Girl has created a list of gifts to thrill anyone on your list.  We look for gifts that are unique, reasonably priced, and help make life easier and more fun.  Because they are useful, they don't add unnecessary clutter and help keep your loved ones organized.
If you have a great gift idea, please comment here or on our Facebook page.
At Go to Girl Organizing Solutions, we look for ideas to help simplify any process that causes stress or anxiety.  Visit us at www.gotogirlmd.com to read other great blogs and learn how we can help you get organized in the new year!